Your Beginner's Guide to Skiing and Snowboarding
Learn to dress in layers, with moisture wicking thermals as a base and a breathable fleece on top, depending on the outside temperature. This way if you start to overheat, you can simply take one layer off.
For your outer layer, always wear a waterproof shell or an insulated jacket with waterproof snow pants. Bright colours are great as you'll stand out against the snow. You really want to avoid getting wet as this will sap body heat away.
Other essentials;
snow socks
waterproof gloves
neck warmer
goggles
helmet
Keep dry and keep warm – and you'll be able to stay out all dayThe right gear will help you enjoy your time on the slopes
Learn Mountain Etiquette
Just like driving on the road, there's a list of rules that you need to follow while out skiing and snowboarding. Learning these is easy, and it's important to always follow them for your own safety, and the safety of others on the hill.
Everybody below you has right of way
Give fellow boarders and skiers space
Walk up slopes with your gear on
Don't take off your skis or snowboard to walk on the mountain.If you drop them, they'll be flying down the slope in a split second.
Have fun and be respectful on the mountain
Try Not to Stop in Dangerous Spots
It's very important to only stop in places that are safe to do so. This is critical to know, and the one thing that is easiest to forget when starting out.
What this means is don't stop on the other side of a hill or roller where you'll be out of sight of anybody above you. If you do, you run the risk of someone coming down at speed and not having time to brake before colliding with you because they didn't know you were there. When you stop, always look left, right and uphill to make sure you're in a place that is clearly visible.
If you happen to fall over in a place that may be less than ideal, there's no need to panic. Simply pick yourself up steadily, regain your balance and slide to a better position.
Stick to the groomed slopes and you can't go wrong
Ride Within Your Abilities
Once you get a bit of confidence it's very tempting to head straight to the top of the mountain and try a difficult run, or chase powder through the narrow gaps between trees.
Always remember to ski within your abilities. Progression is great – and we all need to challenge ourselves to improve – but by developing in stages rather than jumping straight down a black run.
If you're comfortable on green runs, try an easy blue run next rather than a double black. Ride through trees after you've learnt how to link your turns perfectly. And hit the park once you've tried the small jumps first.
Ride or ski in control and you'll be progressing to the top of the mountain in no time.
AUTHOR TRAVEL BLOGGERS, JARRYD & ALESHA
PUBLISHED 15 MAY 2019
Families
Bears Den Chalet is great for children and we will do everything possible to help your family have a relaxing time with us.
In the evenings we can serve the family a home-cooked dinner. We provide high chairs and cots for little ones, and stair gates in the chalet if required.
We have a selection of children's DVDs to keep children entertained in the evening (whilst their parents linger over dinner with a bottle of wine) and there are plenty of games to keep the whole family occupied.
Aside from skiing we can help with arranging outdoor activities for the whole family to enjoy, sledding and snow ball makers are provided.
If parents want some time to themselves, we can help with arranging baby sitting or English nanny services, (though these services tend to book up early, so parents are advised to book in plenty of time).
9 reasons to love Hakuba, one of Japan's best ski resorts
Hakuba is a winter playground for skiers and snowboarders who want more of a challenge in the heart of the Japanese Alps
In the heart of the Japanese Alps, Hakuba is one of Japan's top winter resort areas. Consisting of nine major resorts stretched across a valley, the area offers the most varied terrain, vertical rise and advanced slopes in all of Japan. The resorts are all easily accessible from the towns of Happo and Wadano.
Being in the Alps, it gets some of the country's best snowfall. The annual base of snow exceeds 10 metres, and the snow quality is just as fluffy as Niseko.
With 135 lifts and over 200 different trails, it's a playground for skiers and snowboarders who want more of a challenge, and it has miles of easier trails for beginners.
2. Accessibility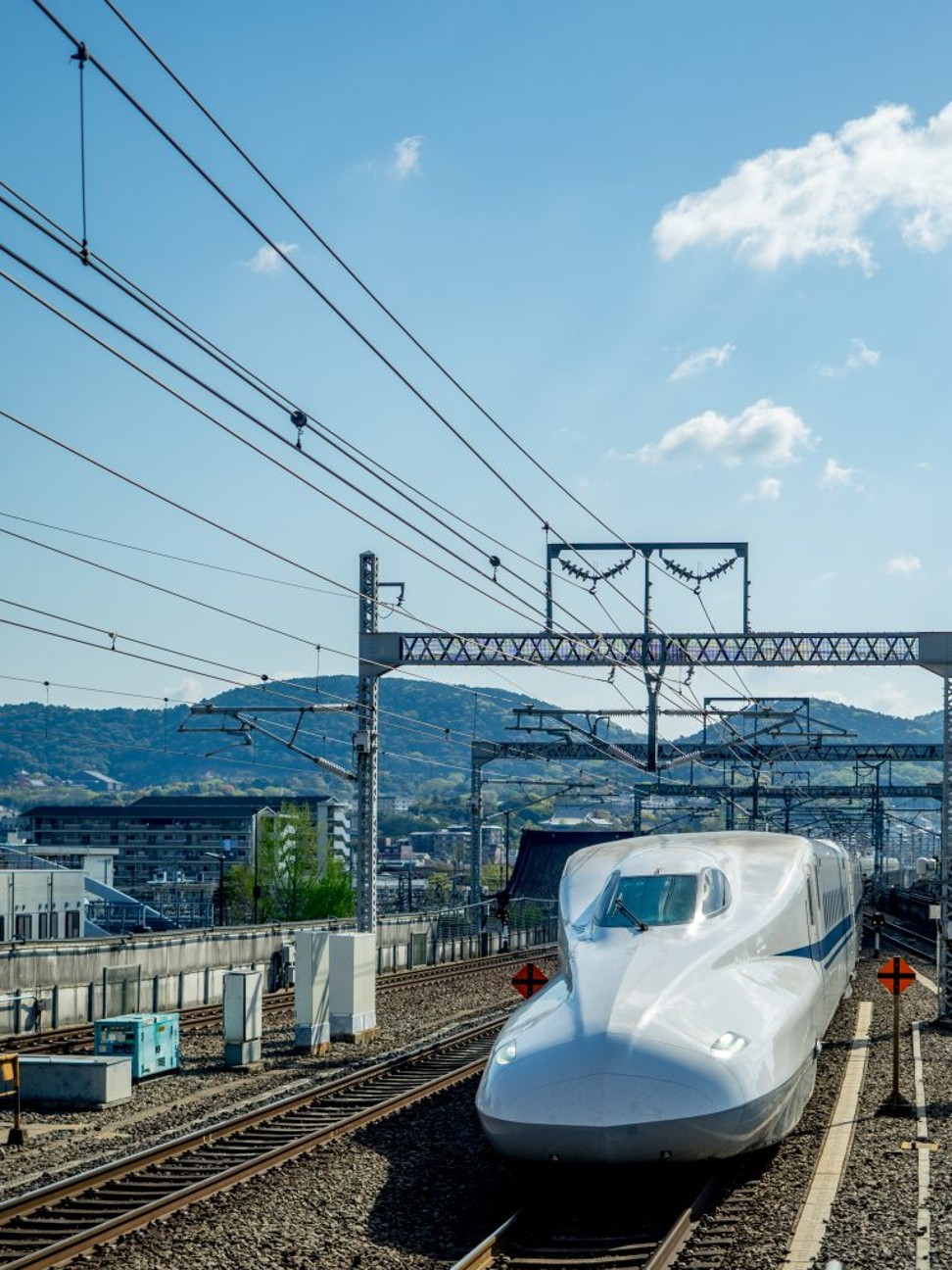 Shinkansen bullet train. Photo: Ajay Suresh

Hakuba is easy to reach. If you're going directly from Narita, you can hop onto a bus or taxi to get you there. There are services that will take your bags straight to Hakuba from Narita for you (without you having to lift a finger). Alternatively, you can catch the Shinkansen bullet train from Tokyo Station. Hakuba is perfect if you're holidaying in Tokyo or anywhere else along the bullet train route.
Note: the buses can take up to 6 hours from Narita, and the bullet train is a 3.5-hour journey from Tokyo.
3. Olympic dream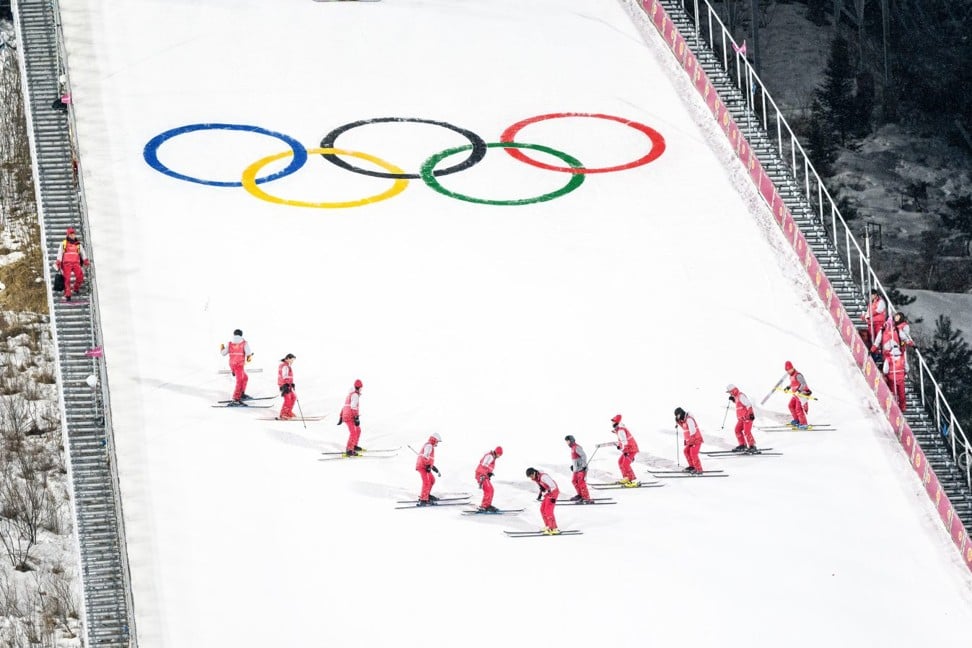 Hakuba hosted the slopeside events for the 1998 Olympics. Photo: Vytautas Dranginis/ Unsplash

So, you remember the 1998 comment? If you haven't recalled the significance yet, then you're probably not big on the Olympics (no judgement – they're a long two weeks).
Well, Hakuba (Happo-One Resort to be exact) hosted the slopeside events that year! If you've ever wanted to feel like a champion (beyond just being you), Hakuba is the place to go, fly down a mountainside at full speed, and live out some childhood dreams.
4. Food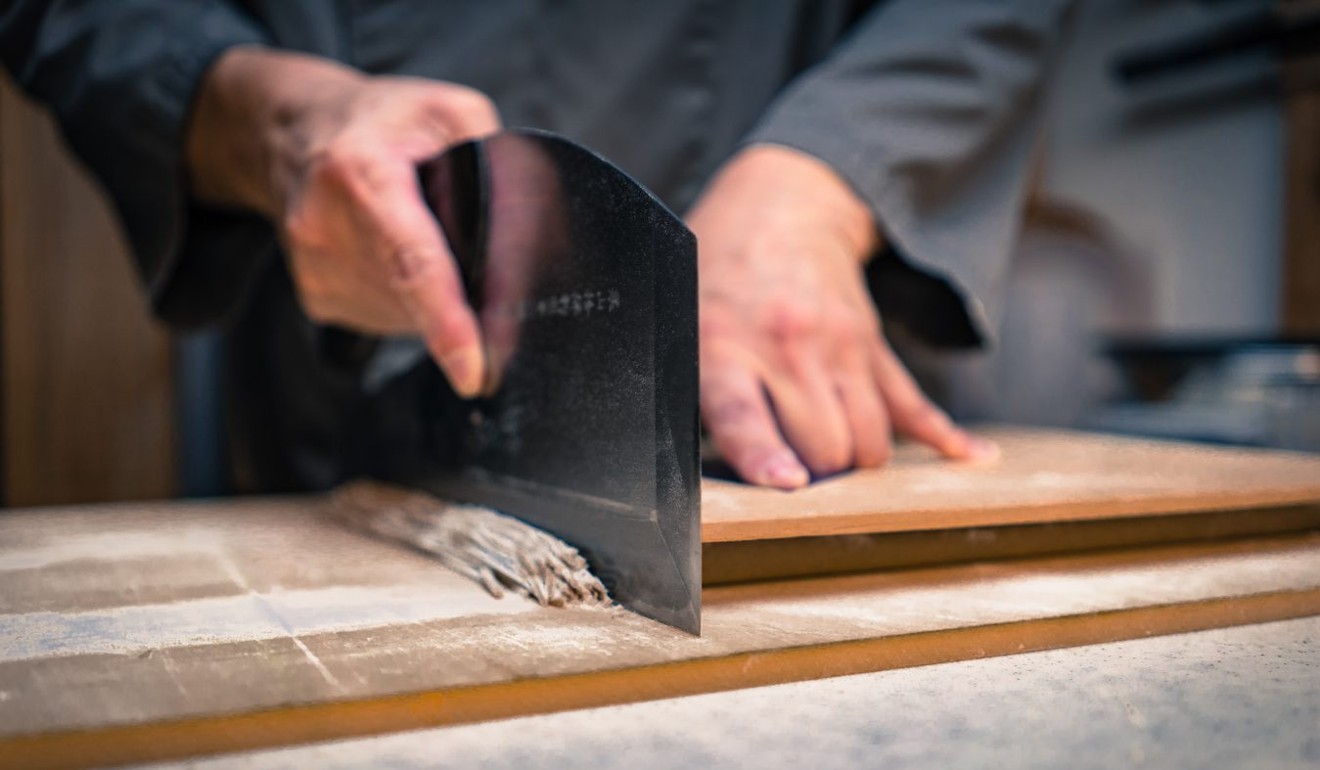 The Nagano region, where Hakuba is located, is the home of soba noodles. Photo: Mitya Ivanov/ Unsplash

The food, the food, the food! Nagano, the region in which Hakuba is located, is the home of soba noodles. Between the fresh mountain water and fertile ground, the area's positioning in the Japanese highlands makes it ideal for growing the buckwheat that creates soba. Eat all the soba you can there.
It's not just soba that the mountain water is good for either. The vegetables and meats that you'll eat when staying in Hakuba come almost exclusively from the area, so everything is fresh and super tasty. Restaurants there serve everything from Western comfort food to regional delicacies like oyaki (a type of Japanese dumpling), nozawana-zuke (picked mustard leaves), basashi (raw horse meat – no comment from us), and shichimi togarashi (a spice blend).
5. Family-friendly amenities
Within Happo-One there are two different kids' parks where children can get started with skiing. Photo: Victoria Borodinova/ Pexels

The children's scene in Hakuba is spectacular. We particularly love the kid-friendly space at the area's Happo-One resort.
Within Happo-One there are two different kids' parks where children can get started with skiing, go sledding and tubing, and play around building snowmen and getting into snowball fights. There is also the preschool MA'AM Club nursery that cares for toddlers who are over the age of 3 months so you can head out on the slopes with no fear of the children creating mass havoc. Also, there is a free Kids' Space at the top of a gondola where kids can take a break, nap and play.
Additionally, there are separate "Sakka Debut" lift tickets so that kids can practise carving in a designated beginners area without having to pay for access to the entire resort.
6. Apres-ski scene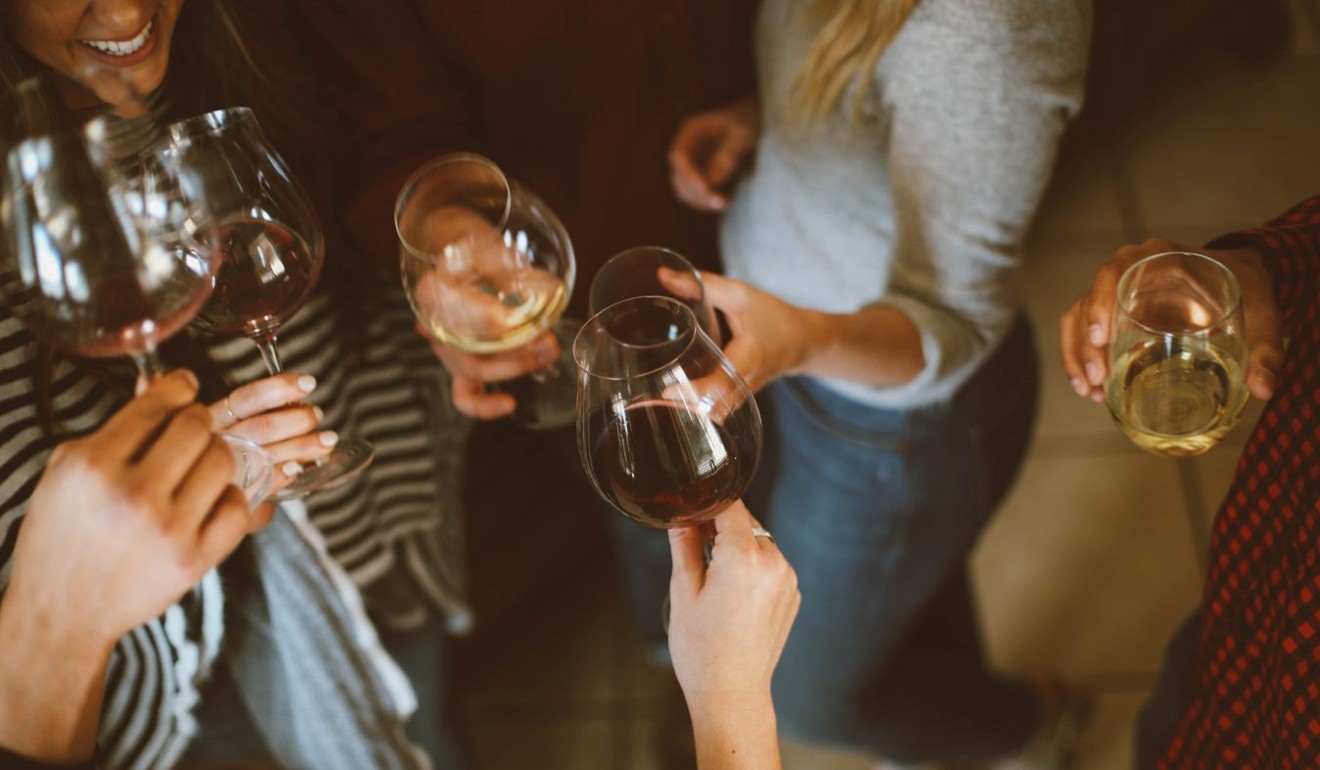 Hakuba apres-ski scene is well worth exploring. Photo: Kelsey Chance/ Unsplash

If you're not there with children or are happy to leave them with a babysitter, then you need to get on top of the Hakuba apres-ski scene. Hakuba may not have as many options as places like Niseko, but it gets lit.
Echoland Village, which sits between Happo-One and Hakuba 47 resorts is the place to be in Hakuba. Bars in the area range from the more reserved Japanese-style to the super raucous Australian pub. And there are a fair few night clubs.
7. Rejuvenation
There are numerous onsens in the area to choose from. Photo: SkiHakuba

One of our favourite things to do at the end of a long ski day in Japan is to journey to the nearest onsen and soak. With four separate hot springs sending its waters through the Hakuba Valley there is an almost infinite number of onsens in the area to choose from. If you don't have one in your accommodation, you'll easily find a public onsen near the ski resorts.
8. Snow monkeys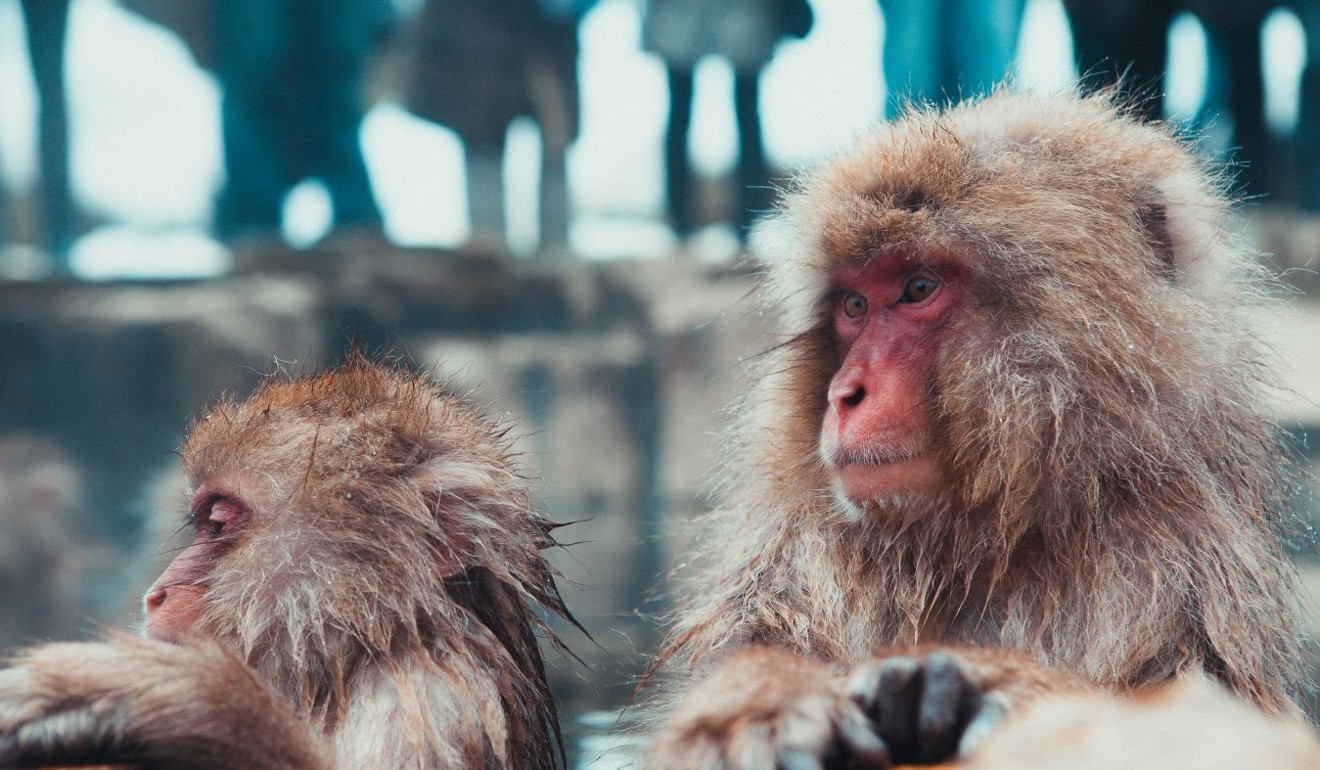 A visit to see the snow monkeys involves a day trip from Hakuba, but is well worth the effort. Photo: Jonathan Forage

Jigokudani Park is one of the few places in the world where you can watch snow monkeys bathe in hot springs. The park is a good day trip from Hakuba, but the monkeys are a must-see – perfect for a skiing off-day.
The hot springs are a 25-minute walk from the park entrance, so you'll need to have appropriate footwear. The walk is worth it, even if your legs are weary – the park is stunning.
9. Historical sites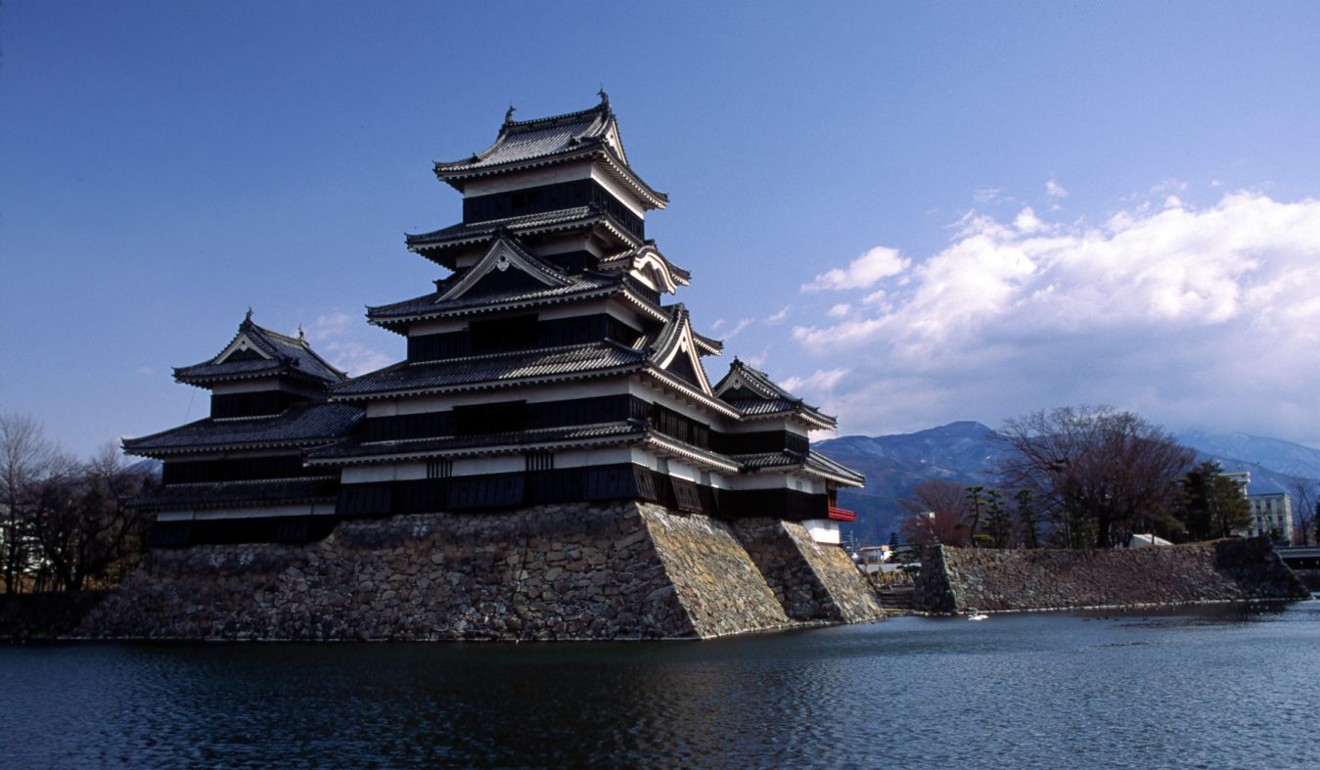 Matsumoto Castle. Photo: Wikimedia Commons

Day trip opportunities galore. Something that Hakuba has on Niseko is the area's history. There are some beautiful cultural relics in the Nagano area, like Matsumoto Castle and Zenkoji Temple.
Matsumoto Castle is one of Japan's most important historical sites – it's one of the oldest standing castles in the country. Called "The Crow Castle" because of its black colour, it's one of the rare castles built on an open plain rather than a hill or mountain (warring parties liked having a high viewpoint). It's also one of the best-preserved sites in Japan with its wooden interior. There is no concrete to keep it standing. At the centre of Nagano, you'll find Zenkoji Temple which stores what is believed to be Japan's first ever Buddhist statue.
Then there are all of the area's museums, like the Zenkoji History Museum and the Omachi Mountain Museum. The history buff in you will adore ample opportunities to explore Japan's culture.
Snow angels, anyone?
Onsen Etiquette
Onsens are bath houses that use geothermal hot spring water, made possible by Japan's widespread volcanic activity, and saturated with what are believed to be beneficial minerals.
While onsen setups vary a little, from small family-run establishments to luxurious splays of multiple baths with varying temperatures and mineral properties, the fundamental process and etiquette is generally the same. Whether you've visited an onsen before and been a little confused, or if you're completely new to the practice, here's a step-by-step to make things crystal clear. After all, it's not fun to find yourself wandering around naked having zero clue what to do. Trust me.
Strip
Once you remove your shoes at the entrance, you may go barefoot in the locker room, or use slippers if provided. The large majority of onsen today are segregated into male and female areas. Most also switch the male and female spaces periodically, so be careful when entering as your previous side may now be reserved for the opposite sex.
And yes, you must be nude. Wearing a bathing suit isn't an option, and actually the nudity required for onsen bathing is key to the experience. In a subtle celebration of Japan's egalitarian ideals, we are reminded that once we strip ourselves of all external elements, we are all equal. It goes without saying then, that bath nudity is nothing to be fussed over in Japanese society—everyone uses onsen in Japan—from teens to grandmothers, chattering friends to solo soakers, all are welcome. So don't let a little nakedness put you off.
Take your clothes off in the locker area and stow away valuables. Most onsenprovide you with a small rectangular wash towel. This is important, so take it with you, along with anything you would like to wash with (although not essential as most onsen also provide soap and shampoo). However, leave your larger body towel in the locker; this is for drying only and is not allowed inside the bath area.
Wash
Beyond the locker area, the first thing you will notice is a row of shower stations, each equipped with a hand-held shower head, a tap, a stool and a bucket. Take a seat and wash thoroughly. Along with the nudity requirement, pre-washing oneself is also non-negotiable, and you would likely completely gross out your fellow patrons if you skipped this step. The bucket can be used to tip water over your head for increased washing impact. While you'll probably find body wash provided, I personally have a thing with soap (a little odd I know) and I love to bring my own aromatherapy or charcoal variety as a special treat. Hair can be tied up or left down, but I would recommend that if your hair is making contact with the water it is polite to shampoo it first.
Bathe
Once washed, it's time for the good bit—those alluring, steaming hot tubs. Pick a bath and step in, making sure that your small wash towel does not enter the water. Your towel can be placed on top of your head, which is traditional, or you can leave it beside the bath. Your towel can also be used to provide modesty while walking between bath tubs to cover yourself slightly, but this is not essential, and most people walk freely between baths.
You may also come across odd colored water, perhaps cloudy brown or yellow tinged. This is due to the various minerals present in the baths, and some regions are even famous for specific water compositions.
When you are ready to go back into the locker room, dry yourself lightly with the wash towel so as not to drip water on the floor. Once inside the locker area, retrieve your towel and dry yourself completely before putting on clothes, a robe or a yukata.
Hydrate
Onsen temperatures can range from staggeringly cold, all the way up to between 40 and 44 degrees Celsius, making hydration an important factor to consider when you are soaking for any length of time. Assist the detoxification process by sipping on water regularly throughout your bath session. For added pampering you could also prepare some chilled tea to aid bodily cleansing. It would be super weird to drink onsen water (don't do this) and the times I have forgotten my water bottle I have generally bitterly regretted it.
Soothe
The benefits of regular onsen bathing are believed to be plentiful, including relief from painful joints, skin conditions and hardening of the arteries to name a few. But the immediate sensation is always extreme warmth that radiates from somewhere inside your bones, and butter soft muscles that have been rejuvenated with fresh blood supply. To capitalize on this, it's wonderful to give your body a little extra TLC in the way of a gentle post-onsen massage.